In a new developer interview on IGN, Associate Creative Director Julian Gerighty talked about the current status of Tom Clancy's The Division. While the interview itself doesn't provide that much new information – except for a few end game bits, three new HD screenshots show, how amazingly good the game can look like!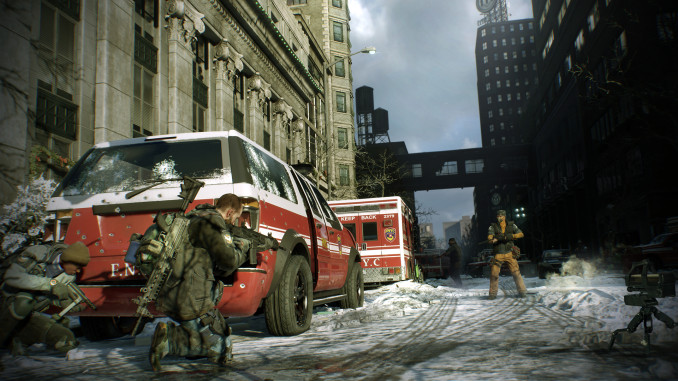 Unlike other games, "The game was never built to have a final end credit roll type of sequence", Gerighty said in the interview. With that in mind, we can probably expect more story related content in the future, even after the game's release, through either the Season Pass or other DLCs.
The game was never built to have a final end credit roll type of sequence and one of our challenges was to have a compelling story while proposing a completely open world with a non-linear structure. That said, there is a conclusion to our narrative journey.Julian Gerighty, Associate Creative Director
Winter is Coming
Although questions about different seasons in The Division have been answered couple of times in the past, there is only one and that is Winter. But there are more sceneries than snowy streets or heavy blizzards, because of the verticality the game provides you will be able to explore a lot of buildings and also the underground of New York City as the impressive screenshots show below. The #7 Intelligence Annex about the world provides some more information about the indoor environments.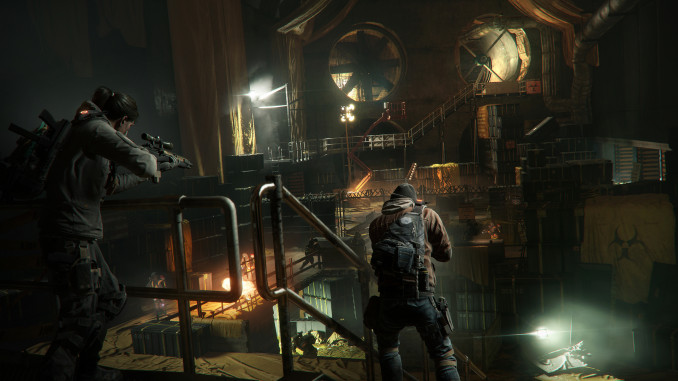 The Base of Operations
Things are supposed to be changed during the development process and obviously some major changes have been applied to the Base of Operations. Instead of multiple ones that are scattered around in the several districts, Gerighty somehow confirmed that there is only one big base or "natural home" in the center of the game for players.
One specific thing that comes to mind is the Base of Operations. It used to be an optional side activity in the open world but we discovered that it acted as a natural home for players. We decided to boost its importance for the player and now you can find it in the center the game.Julian Gerighty, Associate Creative Director
Dark Zone as Centerpiece? Raids?
Some people might like it, others not, but all things speak for that the Dark Zone will be the place where end game happens. At least for the Associate Director, who described it as "centerpiece, where you will be competing at the highest level for the best equipment in the game, not only against the factions but also against other players".
As usual, the big question about raids wasn't answered.
Read the full interview.