After a lot of back and forth whether (Midtown) Manhattan will be The Division's only borough to explore or other locations like Brooklyn, Queens, Bronx and Staten Island will be part of the game, it was now confirmed in an interview between Creative Director Magnus Jansén and the Examiner that the game will only take place in Manhattan and won't cover other areas at launch.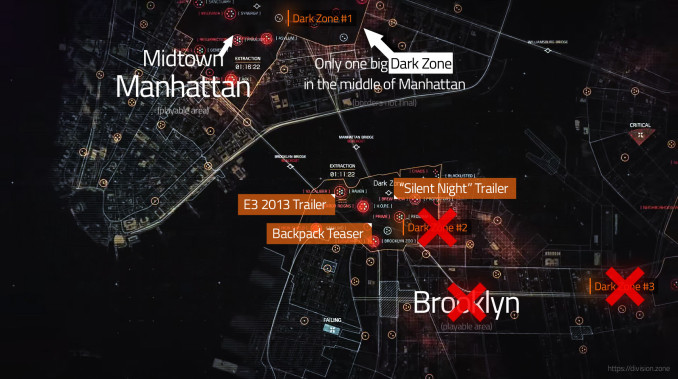 The reasons for that are more than understandable as they have put all their effort into Midtown Manhattan and the way the game is narrated, although we have already seen numerous of gameplay footages (like the 2013 trailer) located in Brooklyn, which in our opinion looked more than finished.
For Tom Clancy's The Division we are going with Midtown Manhattan. It is because of the 1 to 1 re-creation and the way the pandemic has [happened]. Basically, everything has been hit and there are no more resources because everyone tried to get out. There is no more gasoline in the cars, there is no traffic, you're on foot.

With the level of detail we have, doing Midtown Manhattan is a huge open-world experience and more than enough to sink your teeth into. It is a very sizable open-world game.Magnus Jansén, Creative Director
Nevertheless this doesn't mean that it will never happen. The possibility is still there that one or more of the other four boroughs of NYC could be added through either the Season Pass or a DLC, however if the game world offers that density of missions and verticality we have seen in the latest videos, there will be more than enough things to explore.
Final Map Size
Also the more or less final map size has been revealed in one of Open World Games' videos yesterday, which is also commented by Magnus Jansén.
What you guys here have seen today is pretty much the extent of the open world of our game.Magnus Jansén, Creative Director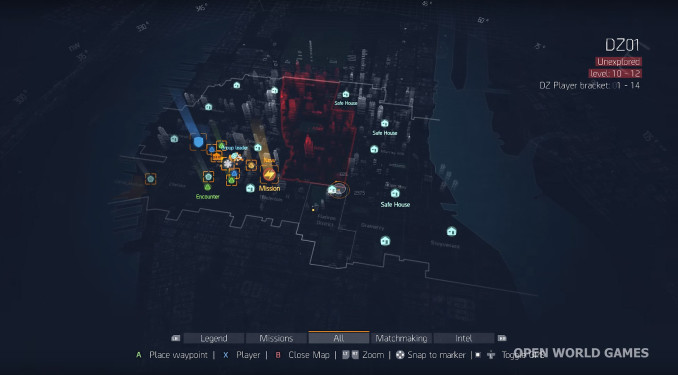 The map is separated into multiple districts whereas each one has a Safe House which can be unlocked to support the Joint Task Force activity in the area and enable fast-travel between these locations. Also the Dark Zone is divided into 6 different sections, depending on your character's level. Almost a third of the whole map is Dark Zone. 
Keep in mind though that the previous information can still be changed.