A new podcast has been released a few hours ago and it's – yes…, you got it! – all about next week's update and yesterday's announced patch notes for version 1.1. This time Community Manager Hamish Bode has invited Matthias, Lead Game Designer and Andrada, Lead Economic Designer of Tom Clancy's The Division to talk about the first Incursion Falcon Lost, balancing changes and their work on the game.
Podcast
Title: The Division Podcast: Episode 9 – "Incursions and Beyond" / Length: 40:51 minutes
Incursions
Yes, Incursions. If you haven't heard about them yet please head over to this article that describes all we have got about them so far in detail, as the podcast itself doesn't really provide any new info. We have still got some new footage in form of 2 new screenshots that show an encounter of Division agents and the Last Man Battalion as well as a shot of the underground location in the first Incursion.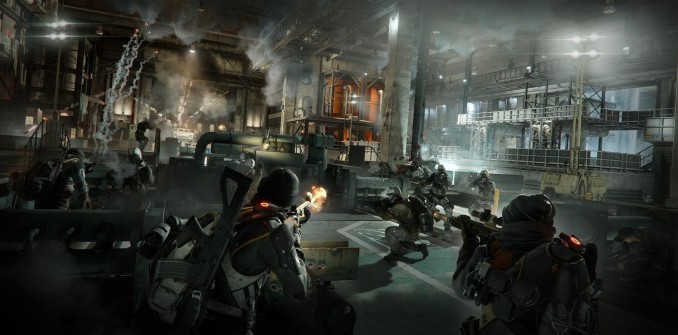 ---
Game Analytics
Watch out because every of your actions in the game is being recorded and sent over to the developers that then analyze and evaluate your personal and private input… It's actually not that dramatic as described before and although only a fraction of the data is captured, it definitely allows the team to find out new ways of improving the game on the one hand and also to think about possible and existing bottlenecks and balancing tweaks on the other hand. Things like how many items have been crafted or which items have been crafted in particular are part of these continuous reports.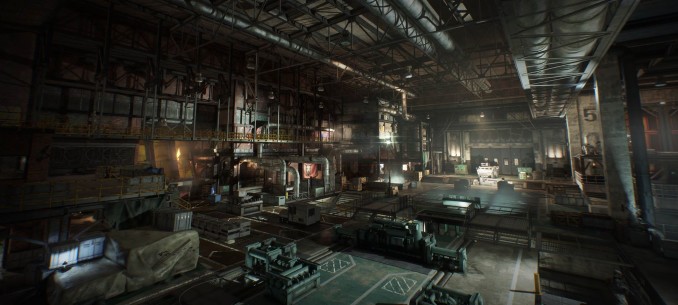 It's an essential part in the development process after the game's launch, because the amount of real data they are getting now is much higher than they have got during their own playtest sessions or even the alpha and betas earlier this year. One of the resulting changes out of this evaluation process will for example go live next week and is the increased amount of Phoenix Credits you can earn when killing named bosses.
The new drop rate key for this currency and named enemies based on their levels from 30 to 32:
Level 30: 1-3 Phoenix Credits
Level 31: 2-4 Phoenix Credits
Level 32: 3-5 Phoenix Credits
---
New Daily Missions
You might have noticed that the Daily Missions on Challenging Mode are not available for all story missions in The Division and only rotating between a few of them. New story missions for this difficulty mode are planned and will definitely be added in the future.
---
Item Comparison Revised
Update 1.1 makes it possible to compare items the right way, either with or without attached Weapon or Gear Mods.
---
That's basically all you need to know right now if you have read the info and patch notes of the upcoming update 1.1.