Somehow unexpected was the reveal of the Season Pass' second major expansion called "Survival" in form of a 3 minutes long teaser trailer during Ubisoft's Press Conference at E3 2016.
It shows an agent of The Division who is desperately looking for food and supplies under extreme weather conditions, but then gets spotted by a group of Rioters…
According to Associate Creative Director Julian Gerighty, the "Survival" DLC will be "a completely new way to play the game". Its release is set for summer, so plenty of time to explore Manhattan's Underground first, starting at the end of this month for players on Xbox One and PC.
One scene in the trailer caught our real attention, showing a heavily armored guy hunting down agents – a First Wave/Rogue Agent? Is he maybe even part of another new faction in the game? Also noticeable are the smartwatches he is wearing, like hunters often do with teeth or something like that to show off their trophies.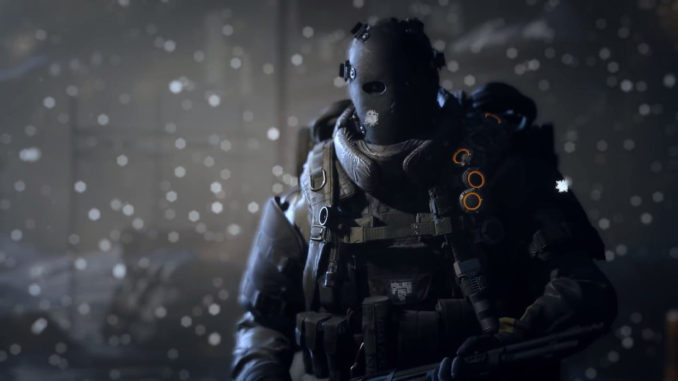 What do you think about him?