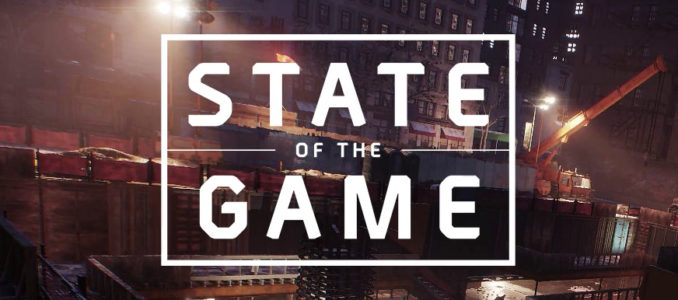 The public test phase for The Division's upcoming Update 1.6 and the major expansion Last Stand has ended today and the PTS is now offline. Although we still don't know the final release date yet, both updates will go live simultaneously on all three platforms.
While the developers are now tweaking and polishing the patch based on the data they have received throughout past weeks, they are also looking into resolving the recently reported lag and latency issues.
We understand the frustration and our goal is to provide the best experience of possible in every aspect of the game.
In yesterday's State of the Game episode (Twitch) from February 9th, it was also said that reload while sprinting will stay for now and not be touched for 1.6, which doesn't mean that it will never change in the future. Besides the usual recap of PTS 4 during the stream,
the latest applied change to the SMG's weapon bonus from Critical Hit Damage to Critical Hit Chance is retroactive and
level 34 magazines will be fixed in 1.6.
The developers have also created a new survey to gather some final feedback on Update  1.6, which covers topics around balancing changes, the new Dark Zone areas and PvP. If you want to provide additional feedback, suggestions, or ideas, you can still do this in the official PTS forums.