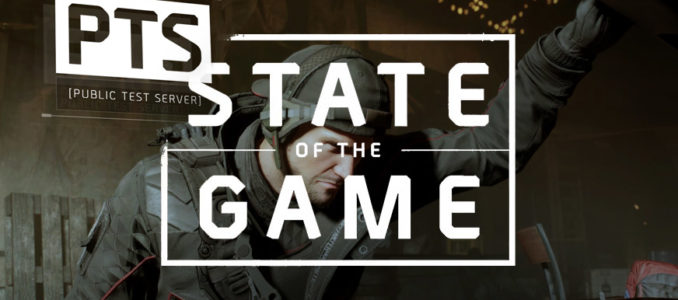 The Division's first Public Test Server for Consoles is now live since last Thursday. Although all invites should have been sent out by now, some players who apparently seem to fulfill the criteria for participating in this test reported that they haven't received an invite yet.
The developers are currently investigating this and will – if possible – send out another wave of invites for those players in the upcoming days. If you actually got the chance to play on this PTS, you might have already noticed that the new Global Events feature is not enabled there yet, but a patch is ready to activate it soon.
In addition, the recalibration of items is not available at the moment due to a bug where the new stats are not correctly applied. This issue was heavily reported by PC players which why the dev team decided to disable it in prior to not mess up any data the team is getting from this process. It's planned to fix this with the release of the next PTS build.
Speaking about PTS3 – the third week of this test for Update 1.7 – its start is scheduled for somewhere within next week, at least for the PC version. Update: PTS3 will go live tomorrow, July 18th. Stay tuned for more info on the full patch notes.
Please keep in mind that the developers are working hard on providing an optimal testing experience for PC as well as console players and that this is the first time ever for the team to run such a multi-platform test.