Yesterday's release of the first endgame trailer got the ball rolling, and IGN has released another video that gives much more insight of The Division 2's Invaded World, reveals what you can expect from Specializations by showing a full progression track and that more of them will apparently come for sure after launch.
---
Invaded World
The Black Tusk will not only try to take the city back in their way with their high-tech equipment, but will also sometimes prevent you from fast-traveling to Settlements when their helicopters come in and cut you off from these routes. While deploying their command centers around Washington, D.C. you will encounter a variety of archetypes, starting from normal ones like Assault, Rusher, Thrower, Sniper, and Tank, to more specialized ones like the Medic, Controller and last but not least the Warhound.
Medics can deploy healing drones for reviving their downed allies from a distance, while the Controller is in charge of a mini-tank that will actively move around and look out for you. The Warhound on the other side acts completely autonomous, and with the mounted rifle on the back, you better make sure to take it out first before focusing easier targets.
World Tiers
World Tiers will come back in The Division 2, but with some more finesse than you might have known them already from the first game. Once you have completed the campaign, you will land in World Tier 1 which will go up to Tier 5 depending on your Gear Score. In case the by the game determined difficulty is too high, there's always an option to move to a lower Tier, and as factions will try to establish their bases known as Strongholds, World Tier 5 can only be unlocked by destroying them.
Specializations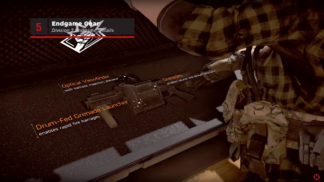 We haven't seen much of the Specializations yet when it comes to their progression tracks, but the developers want you to spend a lot of time in the endgame, and more importantly, to also enjoy it with something to hunt for.
By unlocking these World Tiers, you will be able to choose between one of these three Specializations at the beginning, each of them coming with a unique skill tree while you will get the chance to unlock more of them during the endgame and have the freedom of switching between them at any time you want.
The full skill trees can be found here: Demolitionist, Survivalist and Sharpshooter.
Per Specialization unlock, you will get access to a
Unique

Signature Weapon

Skill Mod
Grenade Mod
Weapon Attachment
Tactical Link for a Group Buff
Talents with Armor Kits
Weapon Bonuses for your gear
2

Signature Weapon

ammo talents for the player and the party.
The system behind these points is still unknown, but you will receive a one time boost when entering the World Tier, and Daily, as well as Weekly Missions, will be the driver for gaining more points to progress further within those paths. Some of them can – based on the above screenshot – be upgraded in multiple stages while the ability to respec points seems to be also part of this whole new equation.
---
Last but not least and according to YouTuber MarcoStyleNL as well as other sources such as the German magazine GameStar, 3 more Specializations have been confirmed to be added post-launch, making them 6 in total in the not so far away future. Stay tuned for more information about them.