The virus that hit NYC is just one of the many threats you will encounter in Tom Clancy's The Division. Several friendly and hostile factions are following certain activities and behavior patterns depending on the daytime/weather and are using different faction typical means to achieve their own goals.
Different motives encourage these people to stay in the partly contaminated districts of New York. Furthermore, you will be able to see the factions fighting each other from time to time, even without your interference.
SHD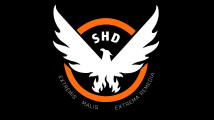 As a member of the Strategic Homeland Division (SHD) you are not the only one who is familiar with your task. Also other players out there have the same goal in mind – taking back New York. While this perfectly works in the PvE Zone of the game it could happen in the Dark Zone, that agents turn away from the organization and become a Rogue Agent.
---
CERA
CERA is an Emergency Response Organisation (also Catastrophic Emergency Response Agency), who led the evacuation and quarantine in New York after the outbreak of the virus happened. Now they are trying to help the citizens by providing shelters – see Base of Operations –  and ensure food supplies and medical care.
---
Joint Task Force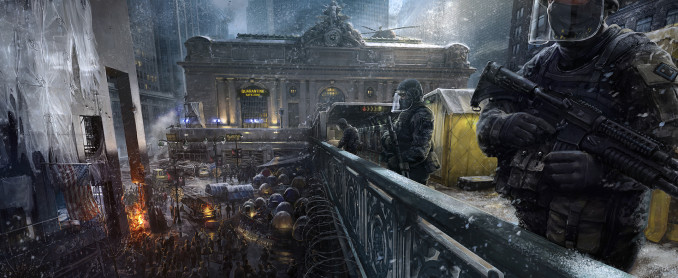 The JTF, or also called Joint Task Force, consists of former members of certain government organizations like the National Guard, police, fire services and medical personnel.
Their infrastructure was severely weakened due to numerous attacks by various hostile factions after the virus outbreak. Therefore it's your task as an agent to support them by helping out citizens, clearing certain zones of enemy units and ensuring supply routes.
Your actions and cooperation with the JTF have an impact on the well-being of the citizens of NYC. They react in different ways and thus give you an indication of how well you pursue their needs.
Characteristics
Identifiers: Uniformed, US flag
Location: Base of Operations
Goal: Protect and serve
Role: Ally
Intelligence Brief: Joint Task Force
6 MB /
5938 downloads
---
Rioters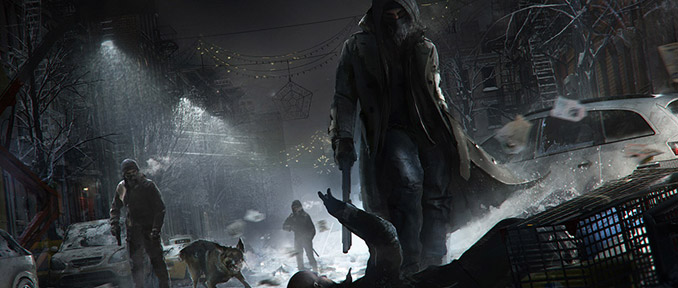 Friend or Foe? By the outbreak of the virus fellows often show their true colors. Citizens, who are always confrontational and are not necessarily part of a well-known faction.
But whether thugs or groups of armed people, they also pose a threat to the remaining citizens of the city. These enemies are low-life criminals, who took advantage of the fall of society to take control of parts of the city.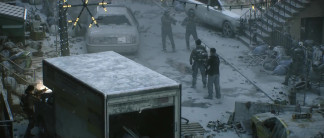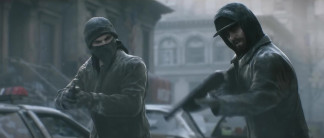 Incidentally, there are so-called elite opponents, that can take and do more damage in comparison to their comrades.
Characteristics
Identifiers: No unique identifiers; members wear mixed tactical gear and clothing
Location: Hudson Yards, Hell's Kitchen, Chelsea
Goal: Survival by any means
Role: Low-level enemy
Intelligence Brief: Rioters
7 MB /
5555 downloads
---
Cleaners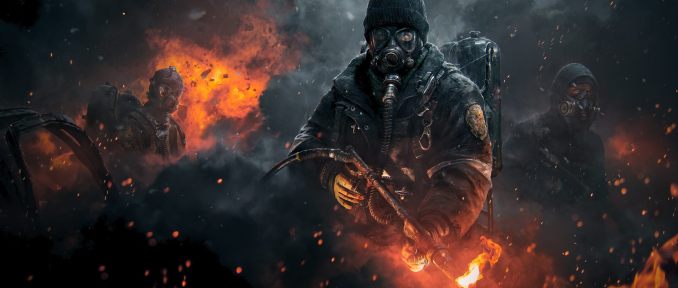 The Cleaner-faction is made up of former citizens of New York, who have teamed up after the breakout. Its members are heavily armed, well organized and their mission is to wipe out the virus in New York, no matter what the cost and regardless of the consequences on their excursions. A former sanitation worker called Joe Ferro is the leader of the Cleaners.
This faction is constantly moving around in the different zones, is especially attracted by heavily-contaminated areas and unconscionable kills every person it comes across, regardless if this person is healthy, or not.
Characteristics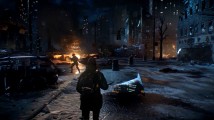 If you feel first signs of the virus, the Cleaners aren't usually that far away. As they get closer you can hear the sound of their homemade flamethrowers and see the glow from a distance, especially at night. They leave a fire trail of destruction, incl. burning cars, charred bodies, and cracked black asphalt.
Identifiers: Hazmat suit, reflector vest, flamethrower, full mask
Location: Garment District
Goal: Cleanse the city with fire
Role: High-level threat
Due to their special protective suits, they are especially resistant to attacks with fire, however, when hitting their gas tank at the back there is a chance they will go up in flames themselves. More background information can be found here.
Intelligence Brief: Cleaners
7 MB /
5273 downloads
Impressions
---
Rikers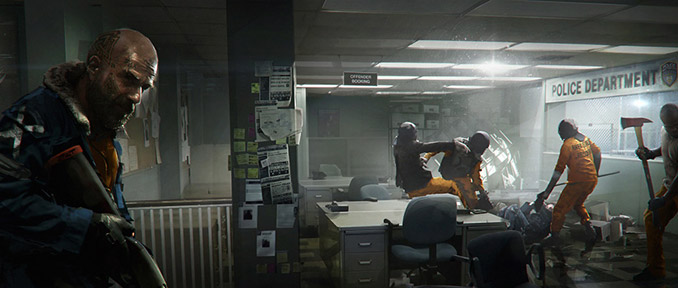 The Rikers are a group of convicts who took advantage of the virus outbreak and escaped from the world's biggest prison complex on the same named prison isle Rikers Island in the East River of New York.
They enjoy their freedom in the ongoing chaos as "Kings of New York", are extremely violent and loot as much as they can.
Characteristics
Identifiers: Prison wear, tattoos
Location: Clinton, Flatiron District, Stuyvesant, Kips Bay
Goal: Power & Greed
Role: Destructive chaotic threat
Intelligence Brief: Rikers
7 MB /
5374 downloads
Impressions
---
Last Man Battalion

The Last Man Battalion (LMB) is formed primarily of ex-soldiers of a private military company and led by Lieutenant Colonel Charles Bliss. Prestigious Wall street companies hired them to protect high-value assets during the virus outbreak. Unfortunately, their contractors refused to pull them out when the crisis worsened, so the LMB was stranded on the island and took advantage of their superior weaponry and training to take control of New York City.

While other people of governmental institutions decided to form the now as Join Task Force known friendly faction to keep things in order as far as their resources would allow them to do, the military professionals and members of the LMB are the exact opposite of them and will not hesitate to kill you if you cross their lines.
If you are in their territory and don't play by their rules, you are screwed!Pirate Radio Podcast (in-game)
It is the strongest enemy faction in the game by now.
Characteristics
Identifiers: Distorted US flag, stylized fascist symbols
Location: Undetermined
Goal: Fascist rule
Role: Occupying force
Intelligence Brief: Last Man Battalion
7 MB /
6504 downloads
Impressions
---
Hunters
The Hunters are lurking for agents who are trying to extract their loot in the Dark Zone, with the sole aim to hunt them down. You will encounter them in the Survival DLC as soon as you have used your Flare Gun and are trying to extract the antivirals. Unfortunately, we have no further information on where these guys come from, or what their life was before the outbreak of the virus.
Next to the LMB, these guys are really smart and know what they are doing. They almost behave like real players, are extremely agile and can make use of various Skills like First Aid to heal themselves, Seeker Mines and Grenades.
Characteristics
Identifiers: Shoulder belt full of smartwatches, moving like real players, can use Skills
Location: Extraction points in Survival
Goal: Collecting smartwatches from previously killed agents
Role: Agent Hunter
Impressions
Discuss in Forum
Leave us a comment below
Comments