Exotic Items (previously known as Named Gear Items) are very rare items in The Division and named after special characters like Named Bosses. They have been introduced with Update 1.5, 6 in total – respectively one for each gear slot – and have, similar to High Ends, a unique Talent assigned. There are also a couple of Exotic Weapons available in the game.
Not only are they improving build diversity, but also make them really valuable and interesting besides Gear Sets.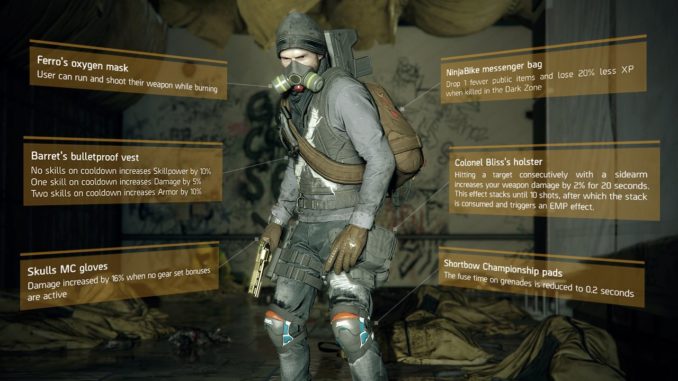 These items can drop from
The following table lists all Exotic Gear Items and the details reveal their approximate farming locations as well as item bonuses.
Discuss in Forum
Leave us a comment below
Comments