Ongoing Directive is a Gear Set in The Division 2 that heavily focuses on the handling of your weapons as well as applying status effects to enemies which makes it ideal for players with the Survivalist Specialization.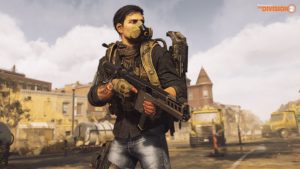 Set Bonuses
Set Bonus (2/6):
+20.0% Weapon Handling
Set Bonus (3/6):
25% Burn Damage
Set Bonus (4/6):
25% Bleed Damage
Set Bonus (5/6):
Emergency Requisition: Combat resources (armor kits, armor, grenades) within 40 meters of you are automatically collected. This occurs every 30 seconds.
Set Bonus (6/6):
The Right Tool..: Killing an enemy with a weapon grants some special ammo (

incendiary

,

explosive

,

shock

) to one of your other weapons.
Discuss in Forum
Leave us a comment below
Comments